Debut release of original song "Brother" includes artwork and Hi-Res MP3 320Kbps. Released March 18, 2022
Read more…
(STREAMING OPTIONS ARE BELOW)
Recorded at: Green Chapel Studios, Long Valley NJ by Steve Marinaccio and Dan Tilgner
Produced by: Steve Marinaccio
Written by: FOURTOLD and Steve Marinaccio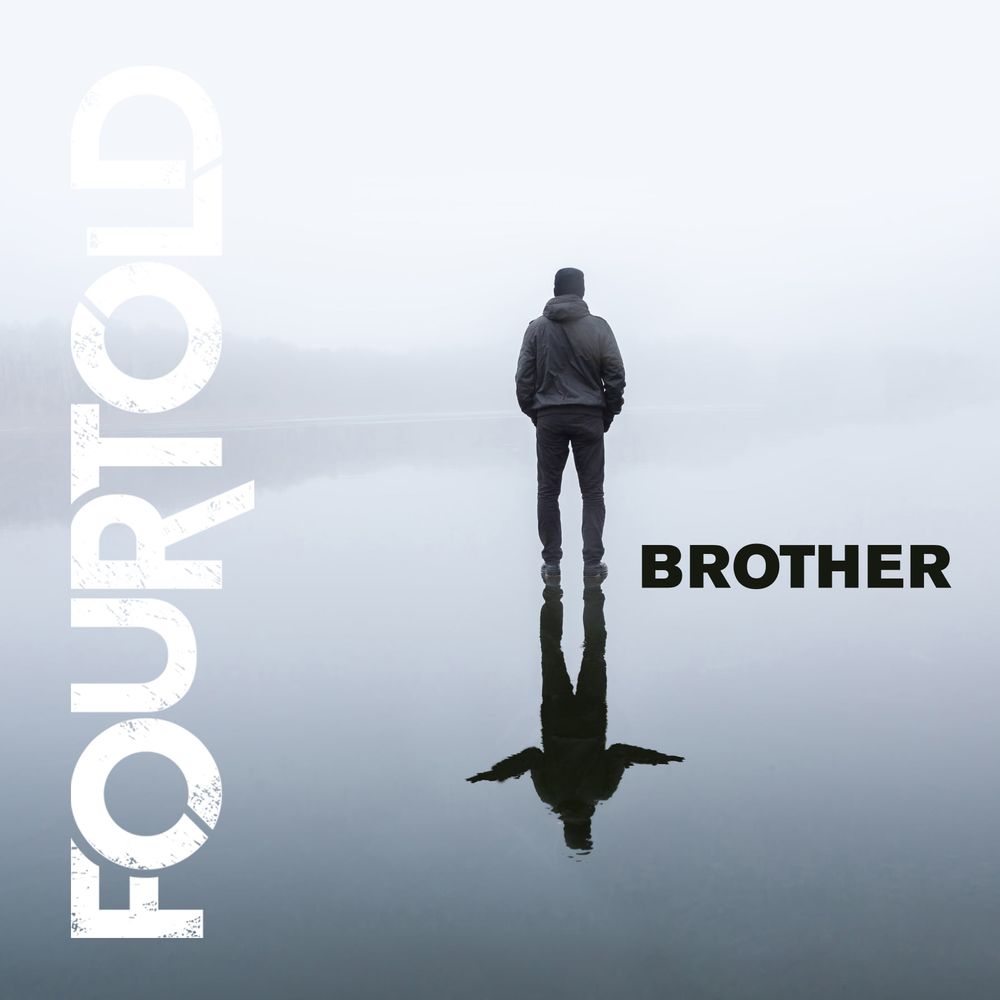 Brother
This song is about losing a brother. 
When I finished the lyrics to this song I realized "Brother" is a term of endearment men often use when they feel bonded to a member of a group they belong to, someone they shared time with in the armed forces, even a close friend. Although this song was written with a specific Brother in mind it could apply to anyone you consider to be your Brother. 
The story in this song is a simple conversation with a brother who is greatly missed. 
The first verse is about disbelief. He can't believe his Brother is really gone. 
The second verse describes the pain he feels in his Brother's absence and tells him they will hug again some day but not yet. In verse three he comes to grips with the loss of his Brother. He still can't believe he's gone but he knows he is in a better place. 
The chorus for this song recently took a turn in a better direction. Thx Steve Marinaccio (Green Chapel Studios) We repositioned a few words from a fourth verse which no longer exists and dramatically change the vocal inflections. The chorus is the real power behind the song but still stays on point with the story line. The chorus message is "I know you're watching over me. I can feel you by my side"
LYRICS
"Brother"
Brother doesn't seem that long ago 
Brother you're all I need cause you know  
You're my brother, you were my heart my home 
and I still feel you deep down in my soul 
Brother all the memories kept inside 
oh brother I can feel you by my side 
Brother I'm gonna stay a while 
Brother wish you could see what I've got 
I miss you brother you're on my mind- woooah 
The thing I'd wish for is to have more time 
Brother all the memories kept inside 
Oh Brother I can feel you by my side 
Brother you were so many things to me 
Oh Brother you've got wings and now you're free 
Brother you didn't want to leave 
Bother you wouldn't want me to grieve 
Where are you brother, are you with friends and family 
I know you're gone but I still can't believe 
Chorus 2X
Written by: Eric Helmstetter (c) 2022 - All Rights Reserved